MicroLED and Centralized Video Wall Management for the Modern Control Room
Share post:
VuWall began a close collaboration and partnership with Samsung two years ago. It all began with Kim Rasmussen, who leads the Command & Control Room group for all of Europe out of Denmark. Since then, we've also been closely collaborating with other Samsung teams in the UK, Canada, and the US. Kim has graciously offered to author the article below and give us some great insights about microLED technology and modernizing today's control rooms.
Written by
Kim Rasmussen –  European Business Development Manager, Command & Control at Samsung Electronics
Kim Rasmussen is the European Control Room specialist at Samsung and has more than 25 years of experience in the AV and Control Room market. Prior to Samsung, he was as an entrepreneur, owning an AV consulting company focused on developing advanced AV & LED solutions. In his spare time, Kim enjoys mountain biking, fishing, and cooking all year around on his outdoor barbecue.
The Shift in Display Technology
The early incarnation of the rear-projection cube, consisting of a projector and a screen, was the traditional and historical video solution for control rooms. The mechanics of the rear-projection cube consist of multiple displays configured like building blocks or Legos. At the time, the large displays were eye-catching solutions for displaying key details for mission-critical environments. However, the challenge was to create one complete control room display with multiple projectors and remain in sync across the entire canvas. Today, this dated technology requires regular maintenance and recalibration of the displays to remain in sync.
The adoption of more modern display technology, such as LCD and LED, has provided significant advantages for control room design. The main benefit is the simplicity of implementation and service, small footprint, and extended lifespan. Similar to rear-projection cubes, LCD has black lines in the picture, an expected lifetime of around 50,000 hours and requires calibration every year to achieve the maximum picture quality. However, the introduction of LEDs has dominated the market for the last two years. In 2019, more than 50% of all control rooms were equipped with LED.
Introducing "The Wall" MicroLED
Since then, Samsung has heavily invested in research and development to create the next generation of LED technology, MicroLED. It's a game-changer for modern control room design and operations. Our new MicroLED display, The Wall, is a module-based display that can be configured in almost any size and shape. Like the antiquated rear-projection cube, The Wall can easily be paired with additional displays to create a large visual solution, but a significant advantage to The Wall is that it has zero bezels, meaning there are no disturbing black lines in the content. It has an expected lifetime of 150.000 hours, offer signal and power redundancy and an off-board power option.
Amplifying Visualization with Management Software
Paired with VuWall's video wall processors, users can move the content around on their displays, create presets, visualize various sources and source types, while arranging and rearranging them on the screen in an unlimited combination of ways. It creates a flexible display solution that offers one huge canvas for the ultimate visualization experience.
The Wall implements video wall processing considerations in the display. Compared to typical LED solutions, The Wall's MicroLED technology delivers very black surface and very high contrast to enable users to visualize more detail in their display that they wouldn't normally see. This is a critical component of providing control room operators with the information they need to make quick and informed decisions. To amplify the visualization experience further, adding VuWall's TRx Centralized Management Platform to manage and control The Wall enhances real-time, informed decision-making by providing a flexible solution for organizations to effectively manage and distribute any visual content on all display surfaces and video walls, whether LCD or LED. A key benefit of VuWall's TRx is that it's designed for anyone. TRx software provides an easy-to-use and intuitive drag-and-drop interface to allow anyone with basic technical knowledge to create their own custom user experience.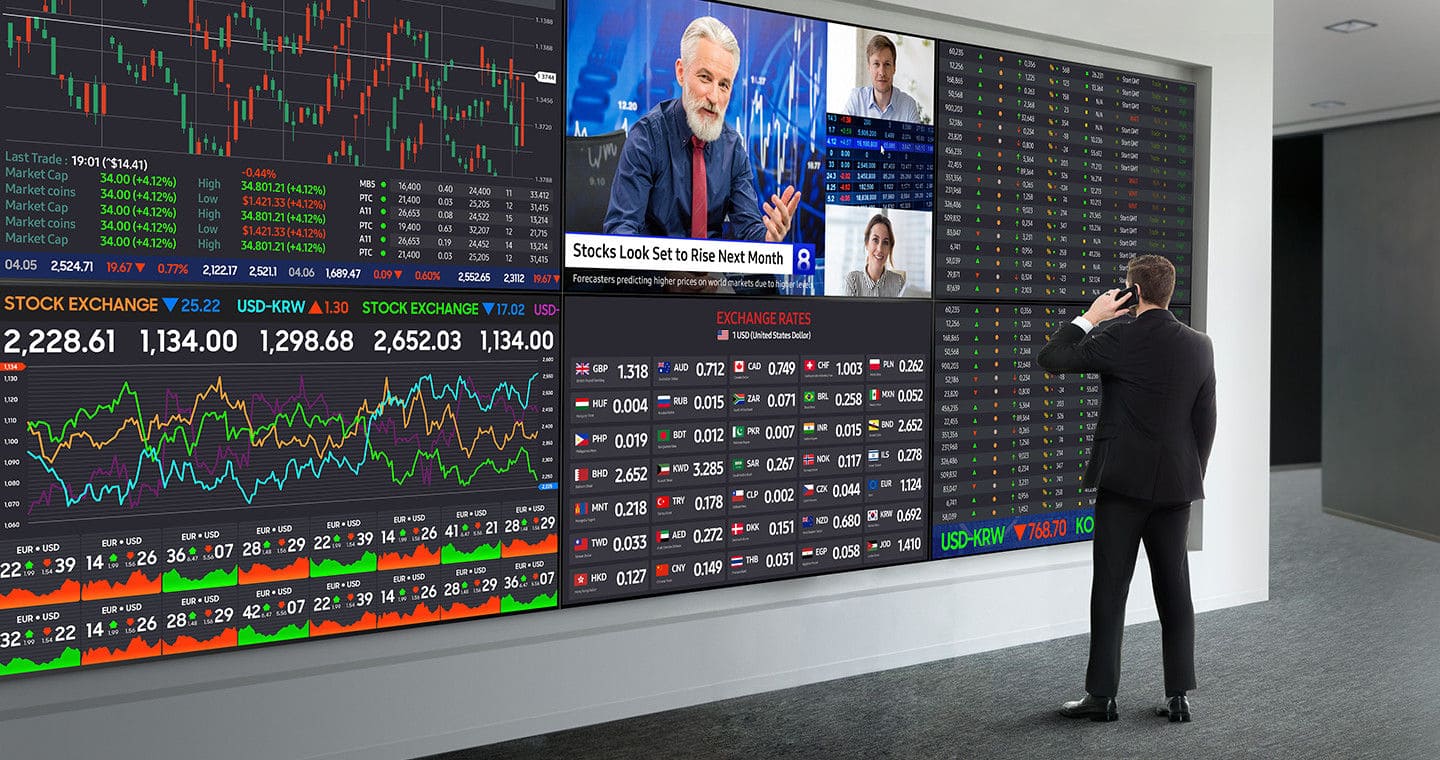 The VuWall & Samsung Partnership
TRx is certified to be easily paired with video displays, such as The Wall from Samsung, to provide a seamless video wall solution. TRx is built on an open architecture, making interoperable by design, to help integrators and customers easily deploy video wall projects in a multi-brand environment. With TRx, operators can easily manage and distribute AV content across The Wall with easy drag-and-drop functionality. Operators have the freedom to change layouts and control devices with a simple touch.
VuWall and Samsung have united to provide integrators and consultants with a simple approach to control room design and integration. Together, we have removed a lot of the complexity in AV deployments and reduced time and risk during field installation while providing end users more autonomy after the deployment.
Share post: