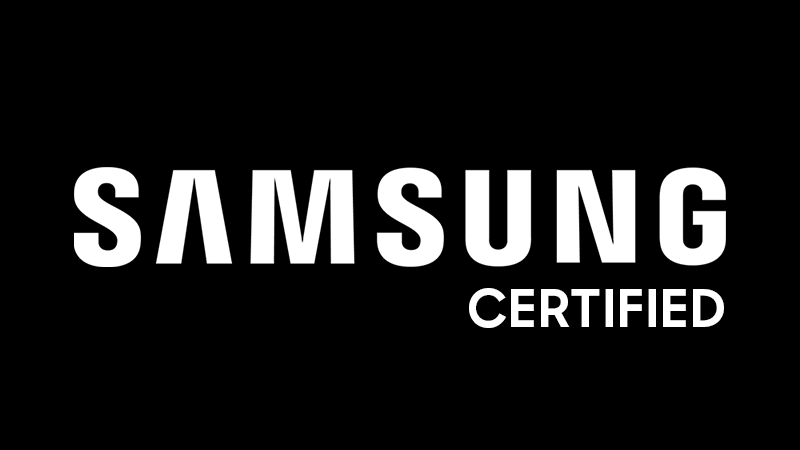 Samsung Certifies VuWall VuScape Video Wall Controller Ensuring Seamless Interoperability and an Optimized Visualization Experience with The Wall
Share post:

Samsung's new video wall processing certification program verifies seamless video wall integration and operations with its MicroLED technology, The Wall, in control rooms
Read the complete press release issued by Samsung HERE
LONDON, UK – July 21, 2021 – Samsung Electronics Co., Ltd. the global leader in display technology, today announced a new video wall processor certification program, naming VuWall, a global technology leader in video wall control systems and unified visualization solutions, as the first video wall processor manufacturer to attain the certification.
The certification program, developed by Samsung to ensure interoperability with the company's revolutionary MicroLED technology, The Wall, verifies that VuWall's VuScape video wall controller is optimized to operate with The Wall. The program aims to facilitate control room design, deployment and operations to provide seamless integration and operation, while delivering a fully optimized visualization experience.
"We're excited to collaborate with VuWall, an industry-leading partner in video wall control systems,'' said Simon Jackson, Vice President at Samsung Electronics Europe Display. "Control rooms are an increasingly integral element of many industry sectors. By combining our market-leading display technology with VuWall's innovative video wall processing solutions, we are pleased to provide our partners with the tools they need to get the job done".
Samsung and VuWall are bringing a new concept to the Command and Control Room market, guaranteeing cutting-edge picture quality with superior visualization and operational experiences. This offering includes the next-generation MicroLED The Wall display, redefining video wall technology for 24/7 mission-critical control room and crisis room environments.
Developed by Samsung, the certification process tests critical functions and integrations, providing peace of mind when selecting a certified video wall processor with The Wall. Consultants and integrators will benefit from a simple integration experience and user-friendly control over The Wall, consistently providing their clients with ideal picture quality so operators can stay focused on their mission.
Throughout the certification process, Samsung and VuWall have focused on the simplicity of the design and deployment of video wall projects, offering integrators a "control room in-a-box" solution. In addition to signal compatibility, the certification also verifies the ability to manage non-standard resolutions, aspect ratios and communications with The Wall, while maintaining outstanding picture quality and control over image parameters such as brightness and contrast.
"We commend Samsung for launching such a valuable program and are honoured to be the first manufacturer to earn a certification with The Wall," said Paul Vander Plaetse, Founder and CEO at VuWall. "As we continuously thrive to simplify control room design for our integrators and control room operations for our end users, this program takes us a step further by offering guaranteed out-of-the box interoperability between our video wall controllers and Samsung's The Wall displays."
Samsung's The Wall is a proven next-generation MicroLED display that is redefining the industry with a one-of-a-kind visual experience. With The Wall's superior color purity with innovative color enhancing Ultra Chroma Technology, a perfect black presentation with Black Seal Technology LED HDR and HDR 10+ support for optimum peak brightness and accurate grayscale expression, The Wall is a game changer for control rooms.
VuWall's high-performance VuScape video wall processor provides an easy way to control and distribute a hybrid array of content sources to any display or video wall with flexibility and full-featured management software. Designed for mission-critical applications and big data visualization, a single VuScape can power up to 96 displays, capture up to 40x 4K sources, mix baseband & IP sources such as IP cameras, websites, RSS feeds, or desktop applications, stream up to 160 HD IP streams simultaneously, display an unlimited number of windows per screen, encode HDMI inputs or an entire 4K video wall, and process 24-bit true colour images at full frame rates.
Samsung and VuWall offer local pre-sales and post-sales support throughout Europe, helping integrators and customers deploy successful projects, together.
Visit our European Executive Solution Center in Frankfurt, Germany and Paris, France where you will experience a fully integrated solution between Samsung's The Wall and VuWall's VuScape video wall processer.
For more information, visit vuwall.com/samsung-control-room-solutions.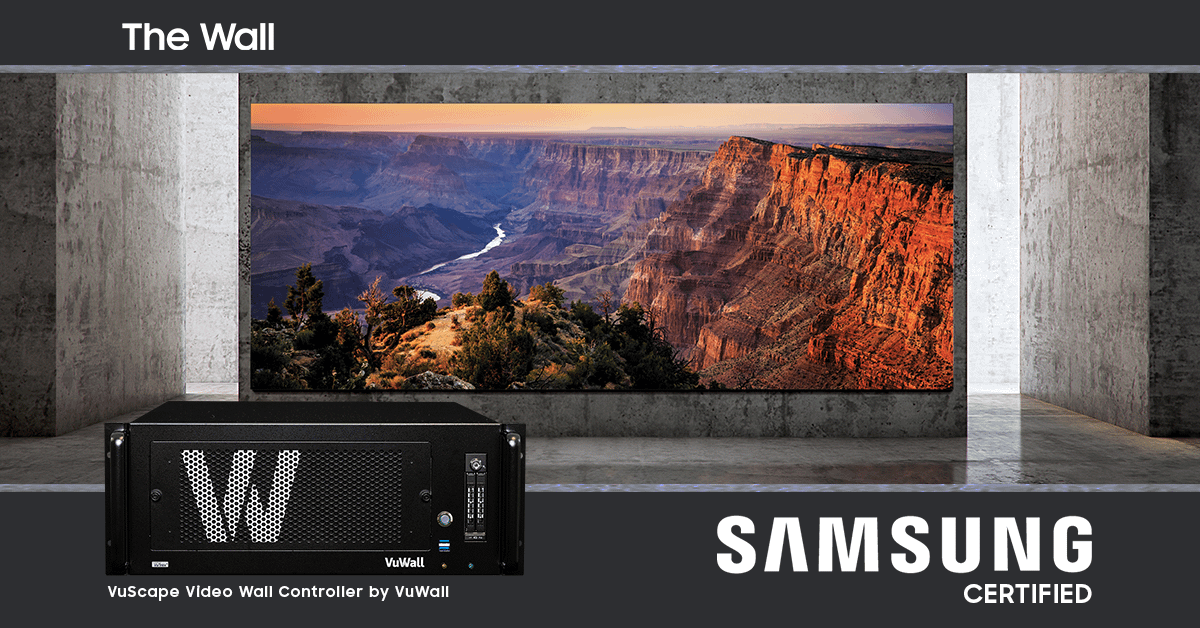 About Samsung Electronics Co.,LTd.
Samsung inspires the world and shapes the future with transformative ideas and technologies. The company is redefining the worlds of TVs, monitors, smartphones, wearable devices, tablets, digital appliances, network systems, and memory, system LSI, foundry and LED solutions. For the latest news, please visit the Samsung Newsroom at http://news.samsung.com.
Samsung Media Contact
Ben Holmes
Head of Marketing
b.holmes@samsung.com
Share post: