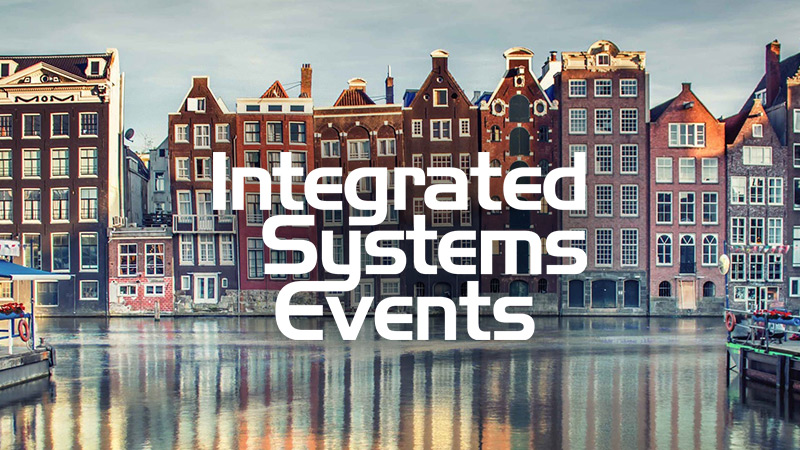 VuWall to bring a trio of latest solutions to ISE 2019
Posted on January 22, 2019
Share post:
VuWall, a manufacturer of video wall controllers and control room video wall management solutions, will be showcasing three new solutions at ISE 2019, with latest additions to their TRx video distribution platform, a new VuScape video controller and a new, touch-enabled version of the company's CoScape collaboration software.
AV distribution over IP
VuWall's TRx solution combines the possibility to manage unlimited numbers of streams with resolutions of up to 4K 4:4:4, and comes with a family of VuWall encoders, decoders, and video wall over IP processors. TRx is also the only open, multi-end point 4K video solution on the market which supports not only VuWall products, but also encoders and decoders from the SDVoE Alliance, the SRT Alliance, AMX SVSI, Matrox or any H.264 stream accessible over RTSP. In the new release, even matrix KVM switches from IHSE can be integrated in a TRx infrastructure and managed directly from the TRx interface.
The latest 2.3 version, which is to get its first public showing at ISE, now features a new, easy-to-configure control panel designer and a comprehensive scripting tool for bespoke management.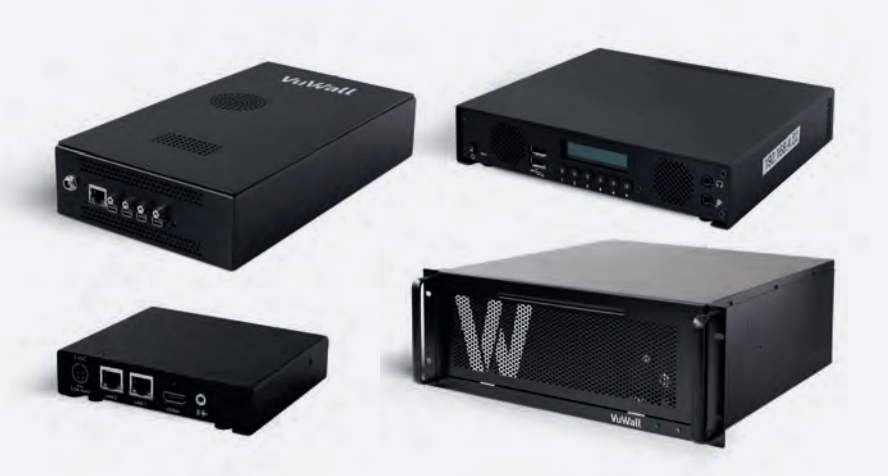 The solution is designed for complex AV distribution across multiple buildings in a campus. The management of the system is accomplished through a central TRx Server for easy deployment of a large number of devices. The intuitive web interface allows maintenance and control of systems from any point on the network.
Paul Vander Plaeste, CEO of VuWall, said: "We always approach ISE with enthusiasm and this year we have some great new product features to demonstrate. We take great pride on the simplicity of our products and we encourage visitors to see how seamlessly VuWall integrates with established installations as well as offering a complete coherent ecosystem of products for new deployments, large or small." 
VuScape modular video wall controllers

Alongside TRx, VuWall will also be demonstrating their new VuScape Series of modular video wall controllers. Capable of powering up to 64 sources, on 64 separate displays, VuScape's controllers are compliant with the SRT Protocol for low latency and security encryption.
When combined with the VuWall2 software, users also have the power to embed any video image onto any part of a video wall, enabling wholly flexible displays and particularly useful for bezel-less LED displays in command and control rooms.
CoScape collaboration

For true multi-user collaboration, VuWall will also be showing the latest incarnation of its popular CoScape – its multi-display collaboration and display system. CoScape is designed so that all sources can be displayed together on a single or multiple touch surfaces, creating a true high-resolution, interactive, turn-key display solution for visual collaboration applications.
Control Panel Designer: A control panel designer is integrated, allowing you to build custom control panels. Simple buttons can be created with minimal experience and without the need of a developer. Each button can launch a layout or a script. Multiple panels can be created. Customer logos or background pictures can be integrated. With the scripting tool, external devices can be controlled: for example, switch the displays on/off or control the audio.
Touch Display Support: The system works with any touch surface, and different touch systems can be used together. In addition, each output can be assigned to another touch USB device. The software also offers an easy sidebar touch interface to control each source directly on the wall or to recall and save layouts.
The system is designed for meeting rooms that require easy collaboration and sharing of sources on a touch video wall or touch projection. It features an open platform which supports standard applications and, like many of VuWall's products, is designed to work seamlessly with key manufacturers including Mersive, Barco, DEON and Hoylu.
HDMI sources from laptops or other workstations can be controlled through KM modules that are connected to the sources via USB. These sources are then controllable by the interactive wall with a touch back function. No software needs to be installed on the PCs. A key advantage is that the audio and video from multiple inputs can be displayed with up to 4k60fps complete with full control via keyboard & mouse or touch gesture. 
Share post: