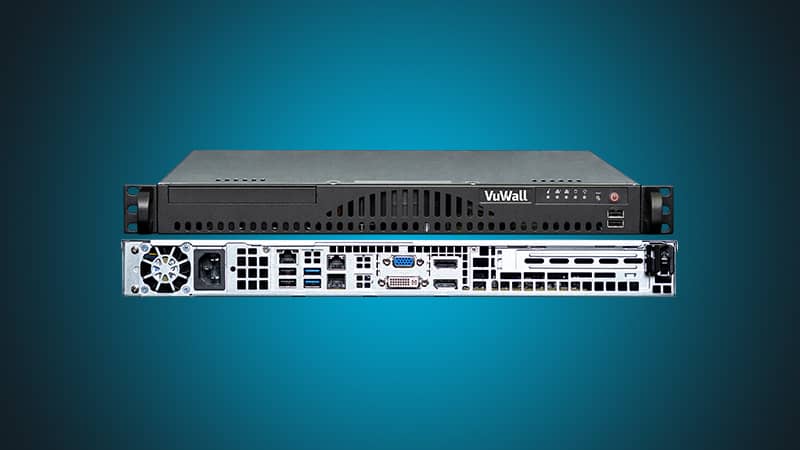 VuWall presents TRx 2.0 AV-over-IP management platform for distribution of AV signals over standard IP networks
Posted on February 6, 2018
Share post:
VuWall is pleased to announce the next generation of its unique solution for distribution of AV signals over standard IP networks. The solution, called TRx 2.0, is designed for presentation rooms, control rooms and complex distributions across multiple buildings typically found on campuses.
MONTREAL — VuWall's TRx 2.0 is the next generation of distribution of Audio and Video signals and content over standard IP networks. The solution combines high end quality streaming up to 4K resolution to drive unlimited numbers of inputs and outputs, and comes with a family of encoders, decoders, and video walls over IP processors.
The management of the system is accomplished through a central TRx server for an easy deployment of a large number of devices. The intuitive web interface allows to maintain and control the systems from any point on the network.
By definition, an AV network consists of many connected devices that need to be deployed and operated within multiple rooms, floors or buildings. The complexity of such an installation may suggest a very cumbersome experience both in the configuration, the operation and the maintenance phase. With VuWall's TRx AV network management solution, these processes are performed with simplicity, amongst others thanks to an intuitive "drag and drop" user interface.
This new product line is of course also designed to communicate seamlessly with the VuWall2-based product line.
 KEY FEATURES OF TRX:
Multibrand
Intuitive drag-and-drop interface
Bulk import and export of device configuration files
Significant cost and time saving over the lifecycle of the solution
For more info: see us at ISE, Amsterdam, NL, booth #15-N275, February 6-9.
Share post: