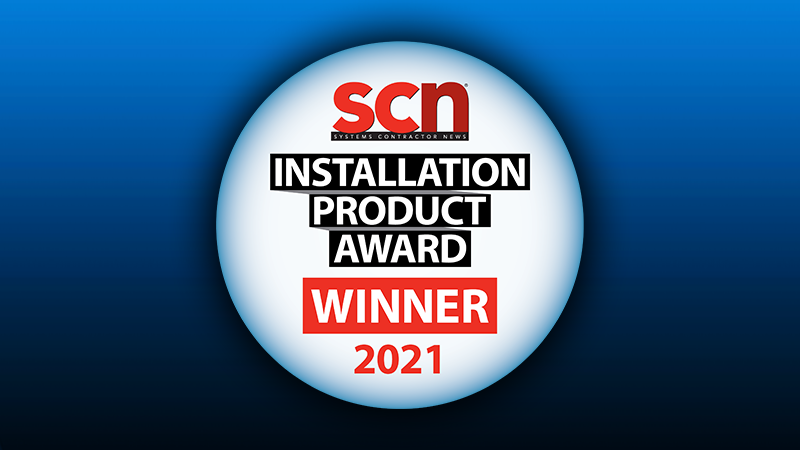 VuWall's TRx 3.1 Wins SCN Installation Product Award for Most Innovative Signal Management Product at InfoComm 2021
Posted on October 27, 2021
Share post:
Systems Contractor News Honors VuWall's TRx 3.1 Centralized Video Wall Management Platform for 'Innovation That Makes Integrators' Lives Easier'
MONTREAL — Oct. 27, 2021 —  VuWall, a technology leader in video wall control systems and unified visualization solutions, today announced that its TRx version 3.1, the company's major update of its powerful, centralized video wall management platform, has won the 2021 Systems Contractor News Installation Product Award. The award was presented to VuWall at InfoComm 2021 in appreciation of the product's unique ability to deliver advanced video wall management and AV distribution capabilities in professional and mission-critical environments.
"We are pleased that Systems Contractor News has acknowledged the strides VuWall has made with our TRx 3.1 platform in simplifying the configuration and operation of video wall systems deploying AV-over-IP while enhancing their performance, flexibility and scalability," said Paul Vander Plaetse, founder and CEO at VuWall. "It's a huge challenge for integrators to configure and operate hundreds of network devices from multiple sources and multiple brands on a single network. Our goal is to continue creating even more powerful tools that install easily, without any programming, to streamline workflows with drag-and-drop simplicity."
As VuWall's core software platform, TRx 3.1 is the perfect solution for seamless multi-video wall and single-display control and visualization throughout multiple rooms, floors and campuses. It is the only platformthat distributes AV-over-IP signals and provides full-featured video wall management software. TRx 3.1 features an intuitive interface with easy, drag-and-drop operation; a built-in, HTML-based control panel designer; scripting; advanced security and user rights management; and an extensive API. Thanks to its interoperable and hybrid design, it simplifies the deployment of complex AV-over-IP projects with a single centralized platform that installs easily while routing and servicing hundreds of sources without any programming.
Interested parties should visit https://vuwall.com/products/trx/ for more information about TRx or to schedule a demo.
TRx 3.1 is on demo at InfoComm 2021 in IHSE Booth #2611 from October 27-29 at the Orange County Convention Center in Orlando.
Share post: