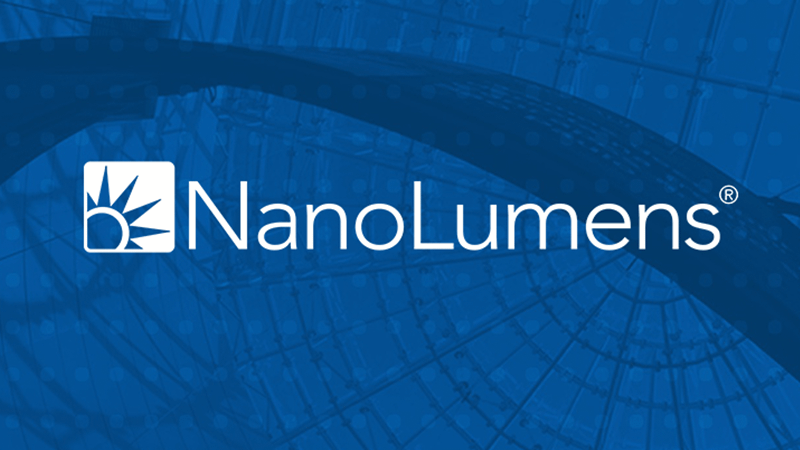 NanoLumens Partners With VuWall Bringing Customized High-Performance LED and Video Wall Control Solutions to Control Room Environments
Share post:
ATLANTA – May 3, 2021 – US-based LED visualization solution provider, NanoLumens, announced today its partnership with VuWall, a global technology leader in video wall control systems and unified visualization solutions. Together, the companies are bringing customized high-performance LED and video wall control solutions to control rooms within the transportation, utilities, government and security operations markets.
The solution offered by VuWall and NanoLumens benefits customers by consolidating and improving efficiency while giving them the flexibility to customize the size and shape of their LED display, transforming their environment into an immersive experience. NanoLumens' LED displays combined with VuWall's video wall control system enable users to have a multi-view of data on any surface with any aspect ratio. NanoLumens' fine pitch technology displays the highest image quality of any kind of content while VuWall's ecosystem provides the most effective distribution of high resolution data, from any source in any format. The combined solution eliminates inefficiencies by combining all collaboration and visualization tools in one place.
"Our partnership with VuWall is a natural fit that allows us to provide the most effective distribution of critical information in real-time to ensure efficient operation in all of our applications,"said Kurt DeYoung, CRO at NanoLumens. "VuWall's forward-thinking holistic technology, aligns with our corporate vision to provide our customers with flexible, immersive visualization experiences with fully integrated control solutions.".
"We are thrilled to partner with award-winning LED display manufacturer NanoLumens. Their focus on customization and out-of-the-box approach aligns perfectly with our own corporate values," said Paul Vander Plaetse, CEO, VuWall. "With NanoLumens, we are able to bring our customers a new level of flexibility and customization like never before."
NanoLumens LED displays are application-specific and purpose-built, designed to solve the unique challenges of each application with the minimum impact on infrastructure. Using state-of-the-art design processes and patented frame-and-skin topology with variable frame registration, their Nixels™ float unregistered on their framework, allowing for freeform curvatures and industry-leading LED board-to-board tolerance and uniformity. NanoLumens Displays are designed, assembled, and supported in the USA and are TAA and NDAA 889 compliant.
VuWall's high-performance VuScape video wall processor provides an easy way to control and distribute a hybrid array of content sources to any video wall with flexibility and their full-featured management software TRx. Designed for mission-critical applications and big data visualization, a single VuScape can power virtually any video wall size and aspect ratio, capture up to 40x 4K sources, mix baseband and IP sources such as IP cameras, websites, RSS feeds, or desktop applications, display an unlimited number of windows per screen, encode a portion or an entire 4K video wall, and process 24-bit true colour images at full frame rate.
To learn more about the Nanolumens and VuWall Solution, visit vuwall.com/nanolumens/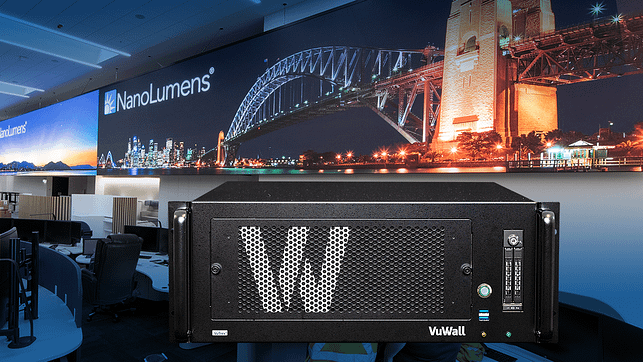 About NanoLumens
Headquartered in Atlanta, Georgia, NanoLumens partners with clients to create uniquely compelling, interactive LED visualization solutions that take the guesswork out of owning a display network. As the fastest growing visualization company in the US, our experiential LED displays exceed the imaginations of global clients in retail, transportation, corporate, gaming, higher education, government, sports and arenas, and houses of worship. Through world-class proprietary technology, NanoLumens displays are ultra-thin and lightweight, energy efficient and available in any size, shape or curvature. NanoLumens solutions are proudly designed and assembled in the United States of America and come backed by an industry-leading six-year warranty. For more information, visit www.nanolumens.com.
Nanolumens Media Contact:
Carolyn Hayes
Marketing Director
855-465-8895
info@nanolumens.com
Share post: