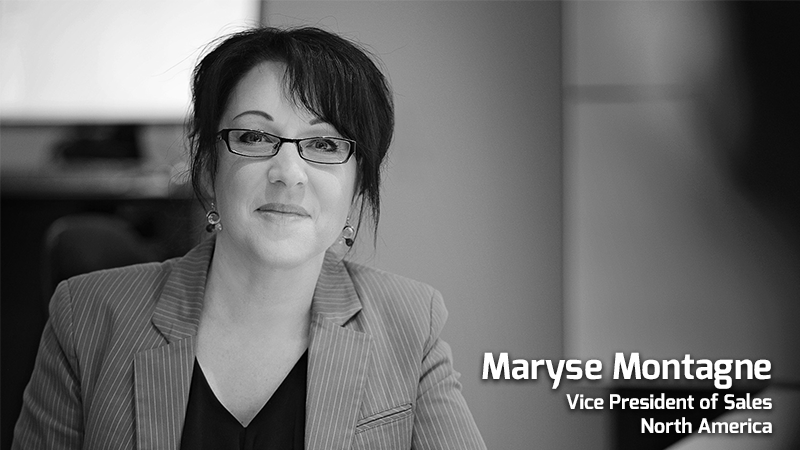 VuWall Promotes Maryse Montagne as the New Vice President of Sales for North America
Posted on January 13, 2021
Share post:
VuWall expands executive team strengthening company growth, customer relationships and partner support in Canada and the United States
MONTREAL — Jan.12, 2021 —  VuWall, a technology leader in video wall control systems and unified visualization solutions, is proud to announce that Maryse Montagne has joined the executive team with a promotion to Vice President of Sales for North America. In this role, Montagne will lead VuWall's sales and business development efforts in Canada and the United States, managing the company's growing sales team in her region, in alignment with the company's business development strategy. Montagne will report directly to VuWall CEO Paul Vander Plaetse.
"Maryse has been paving the way for VuWall's success in North America since the day she joined our team. She has made tremendous progress in delivering successful projects, building and growing the sales team, developing strong customer relationships and a solid sales strategy," said Paul Vander Plaetse, CEO at VuWall. "Maryse has continuously demonstrated her commitment to VuWall's success and is perfectly aligned with our company values. Her strategic approach to business development, her work ethic, and her unparalleled dedication to our customers has earned her the title of Vice President. I am so proud to have her join our executive team."
Maryse joined VuWall just over four years ago as the Sales Director for North America. Prior to joining VuWall, Maryse served as an Account Manager at AVI-SPL, one of the world's largest AV integrators. With nearly 20 years of audio-visual expertise in various markets including enterprise, finance, security, transportation, utilities, and higher education, Maryse has extensive technical and sales experience. Her dedication, vision, and passion has gained her enormous respect and admiration from her customers and colleagues, for a promotion well deserved.
Share post: