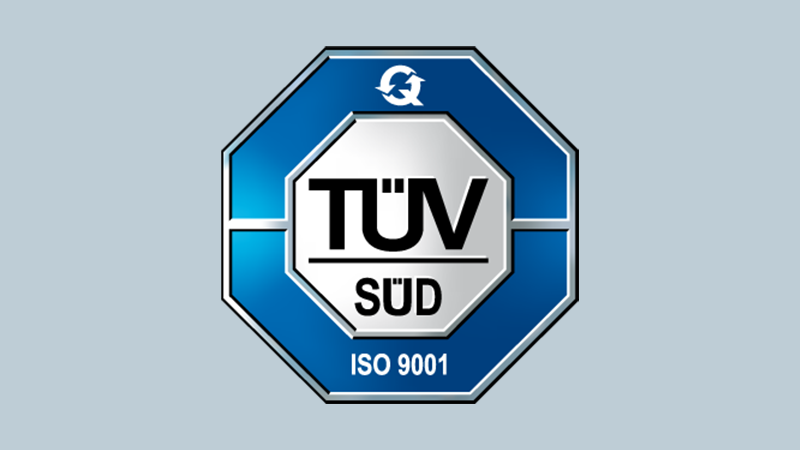 VuWall Awarded ISO 9001:2015 Certification
Posted on September 16, 2020
Share post:
Quality Management System Reinforces VuWall's Commitment to Meet Their Customers' Needs
Montreal, Canada — September 16, 2020 — VuWall, a global leader in video wall control systems and unified visualization solutions, today announced that the company has achieved International Organization for Standardization (ISO) 9001:2015 for the quality management system (QMS) governing the manufacturing, production, operations, and support of its products. The result of six months of extensive internal development and external validation by TÜV SÜD, who has been certifying and auditing their customers for 150 years in over 1,000 locations, VuWall's manufacturing facility in Germany was officially granted its certification on August 19, 2020.
"We are a trusted technology provider with customers in various markets all over the world, many of whom have mission-critical requirements and count on us for their daily operations," said Paul Vander Plaetse, CEO of VuWall. "Achieving ISO 9001 certification is a critical milestone for VuWall. Our investment in this initiative shows our commitment to implementing quality-focused products and processes to deliver visualization solutions that meet the highest standards and respond to customer needs."
VuWall has been awarded the ISO 9001:2015 certification for their quality management system supporting the production, operation, installation, and servicing of the company's entire product line, installation and support services, as well as the company's systems for continually improving those processes.
VuWall's products are used extensively within professional and government environments such as control rooms and collaboration rooms within education, transportation, utilities, military, and enterprise segments, for processing and visualizing data in order to make rapid, accurate and informed decisions. The company's ecosystem of interoperable products features an innovative hybrid technology that provides the most effective distribution of visual information, from any source to any type of display throughout entire organizations. VuWall solutions include their flagship VuScape video wall controller and their unique TRx unified visualization system.
"We are 100% committed to customer satisfaction by providing a quality product in a timely manner and continuously maintaining that commitment, which is especially critical in these times of ever-changing technology and business conditions," said Mark Schmidt, CTO at VuWall in Germany, "Our high-quality standards have enabled us to consistently deliver unparalleled quality."
For more than 11 years, VuWall has empowered both large and small organizations by delivering innovative ways for them to process data from a multitude of sources and display them effectively, increasing efficiency and productivity in corporate and mission-critical environments.
ISO is the world's largest developer and publisher of International Standards that improve productivity, streamline business processes, and enhance customer service. Headquartered in Geneva, Switzerland, ISO is a network of the national standards institutes in 165 countries and serves over 50,000 new customers every year. Its ISO 9001 is based on a number of quality management principles including a strong customer focus, the motivation and implication of top management, the process approach and continual improvement. Using ISO 9001 helps ensure that customers get consistent, good-quality products and services.
Share post: