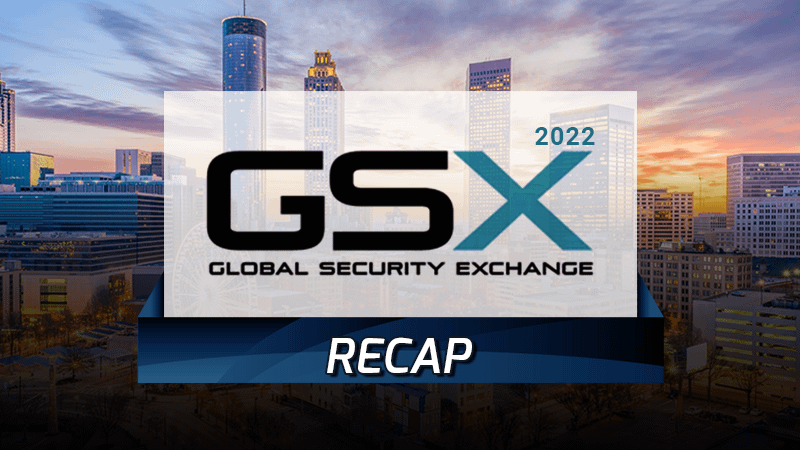 GSX 2022 RECAP
Posted on October 26, 2022
Share post:
How was the GSX show this year? What did we discover?
Tradeshows are back and busy. The attendance may not have quite reached 2019 levels, but attendees were there on a mission and that's a good thing. So was it worth it? Absolutely!
GSX, the Global Security Exchange, is organized by ASIS International, the world's largest membership organization for security management professionals. GSX brings the entire world of security together in one place with a vast array of learning opportunities and a huge exhibition floor, complete with the latest and most innovative solutions for making our world a safer place. GSX continues to amaze with the advancement of technologies and workflows geared towards improving the overall security posture of organizations.  From data aggregation to robotics, cyber security, machine learning, and analytics, GSX always has something for everyone.[/vc_column_text]
SHOW HIGHLIGHTS

1 – CONNECTING and reconnecting with industry colleagues, partners, customers, and new faces in person. Having real conversations about real-world challenges and solutions. Doing in-person demos, discussing projects, and drawing things out on paper. Nothing beats the in-person experience!

2 – THE TECH: There were all kinds of new and innovative technology at GSX and this year was no different. The show floor was buzzing all day long. Long-time exhibitors such as Genetec continue to show maturity of their Security Center and Mission Control platforms; Swan Island Networks showed their TX360 single-pane-of-glass situational awareness platform; and Advancis and HiveWatch featured two different approaches to wrapping arms around the entire footprint of a security environment for more efficient management and responsiveness.

[/vc_column][/vc_row]

3 – As always, TEXAS NIGHT! What a great event it was, complete with a live band from Texas, great BBQ, and a flow of drinks. Thank you to Chuck Andrews and all the sponsors who put together such a great night to kick off GSX!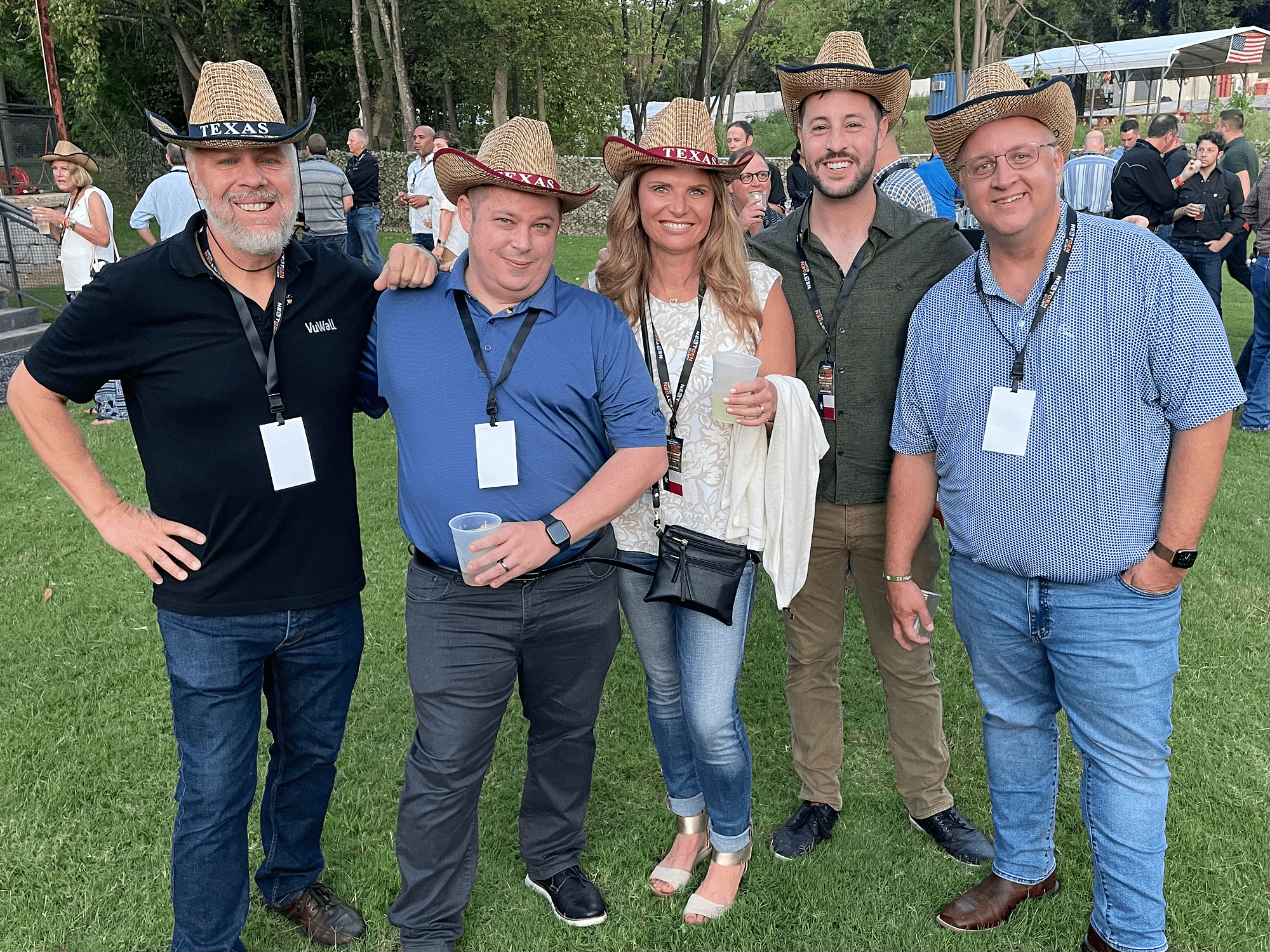 Who was there and what were they looking for?
GSX attendees are mostly comprised of end users. These are folks that have real challenges and are mandated to go out there and find solutions. One thing was clear: the uncertainty in security today has increased the demand for solutions in security applications, especially in control rooms. More and more new control rooms are going up and many old ones are in dire need of upgrades and/or rethinking and reinvention of what they can be.
Key Observations
The Pandemic has definitely created a "new normal". People are getting back to the office, but most buildings are still at 30-40% occupancy. This has drastically changed the role of security as it pivots to protect not only the nucleus of an organization but also the edges. Companies are also looking to get more with less. That means less personnel and more automation. The shift to cyber security has further increased as a result. Challenge after challenge, risk layered upon risk.
Organizations are inundated with data points – whether it is the proliferation of cameras to dashboards and analytics, how do practitioners make sense of all the noise and streamline operations, situational awareness and response – a lot of exhibitors were talking about "cutting through the noise"
Threats are both internal and external and they are evolving – companies are struggling to stay ahead of the curve in both a defensive and offensive posture
What challenges are Security Integrators facing?
Compatibility between systems, tools and evolving technology
Configuration and setup time
Mix of AV and IP sources 
What challenges are Security Practitioners facing?
Data visualization – how do I see everything I need to see, when I need to see it, intuitively
Ease of use – less human intervention, more automation
Configuration vs programming – set it up and let me make operational changes rather than pay someone to come out and program an update or change for me
Access and control to critical resources in the moment – allowing properly-credentialed operators to access and share content as required, no matter where the content exists (and across secure networks)
What does VuWall bring to the world of security?
VuWall is the visualization glue.  It provides the situational awareness and overview of a given command center and GSOC so stakeholders have the right information available to make informed decisions.  VuWall embraces interoperability, visibility, flexibility, efficiency and redundancy for command-and-control environments. At GSX this year, VuWall demonstrated our leading video wall processing and management solutions: the PAK Video Wall Node and the TRx centralized management software. VuWall technology removes the complexity of video wall deployments with a scalable and interoperable approach, while bringing ease of use to operators increasing productivity and reducing response times.
Learn more about optimizing your security monitoring environment. Speak to a video wall expert at VuWall today or better yet, GET A DEMO and see how it works.
A few words from our Partners…
"Partnering with GSX, and bringing our sponsors into our Pavilion post pandemic was exciting this year as this was our largest booth to date. We met with many of our InfraGard members and learned about the newest needs and trends in the security industry that affect our members within the 16 critical infrastructures. It was great to meet so many of our members in person and to invite so many to join us as members. We look forward to next year!" – Caroline Schirato, Director of Development & Events at InfraGard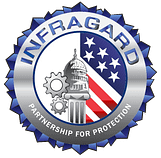 "Our recent expansion and establishment of Advancis USA prompted us to exhibit at GSX for the first time and the response was overwhelming. As an open integration platform provider for the secure operation of critical infrastructure, we rely on our partnerships with other manufacturers and organizations. The cooperation with InfraGard and VuWall is a prime example of such a synergy." – David Teppe, Head of Strategic Alliances at Advancis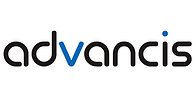 "Q-SYS was thrilled to be at GSX with InfraGard and VuWall, both wonderful friends and partners. We showcased how technologies can securely and easily integrate together to help deliver the exceptional experiences demanded in mission-critical environments. Security continues to be a crucial topic, and we are proud to be part of the conversation alongside some of the most respected manufacturers in the industry. – Joe Jackson, Sr Manager, Education & Government, Q-SYS
"Coming out of the GSX show, the discussion I had with end users, stakeholders and partners alike, reaffirms my belief that a technology and room design must go hand-in-hand to deliver optimal working space of Security Operations Centers. Bringing these factors together requires a strong commitment from manufacturers like Tresco, VuWall and Planar along with a capable integration partner to provide exceptional outcomes for our clients.  It was clear to me at GSX, that the security market is strong and there is a desire for superior solutions. – Steve Halasz, Key Account Manager at Tresco Consoles

Hope to see you all in Dallas at GSX 2023!
Share post: