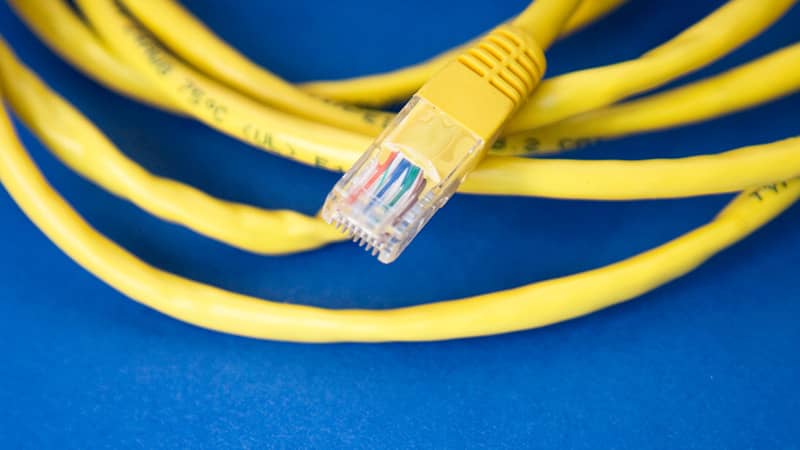 Connection: the unsung soldier of AV integration
Posted on January 2, 2020
Share post:
5 Tips on Ensuring A Reliable AV Integration
When designing an AV project, we want to make sure the solution will perform as expected AND have reliable performance. So I turned to the expert, Martin St-Jean, who's been in the AV business forever, as an integrator, manufacturer, application engineer, installer, you name it! Here's what he said:
Step 1: Select the different technologies that will be used

Step 2: Select each product based on its capabilities and its reliability
When we think about performance and reliability in an AV project, our first thoughts go to the complex technology involved in the every appliances we intend to use; and we tend to see the connectors as those little unbreakable solid state devices used to connect all our sophisticated pieces of equipment and definitely the last thing to fail.
Every manufacturer will deliver the most reliable product they can, but they don't have control over how those products are connected with one another; the connector is this sort of "no-man's land" between each appliance you use in your project. The problem is that there can be a lot of connections in an AV project.
If you see water dripping somewhere in your home, your first reaction will be to verify each connection before you start disassembling your dishwasher. But with AV, when you have a bad signal on your screen or your speaker, there is no visible "leaking" along the signal path and your first reaction will be to look into any piece of equipment between the source and your screen or speaker. You may even go to the most complex item in the chain or the item with which you are the least familiar. You may even question the quality of the software used to control your devices before you check your connections! We have seen this time and time again… it's a common reaction. But is it the right one?
As a manufacturer, we can safely say that nearly 25% of the service calls we receive end up being related to a connection or cable issue. This represents a lot of time wasted by technicians in the field before they can identify a poor or broken connection which can generally be fixed in seconds or minutes!
Unfortunately, most of the time, connectors and cables are not considered in the early stages of troubleshooting. So, what is the best way to technicians from wasting their time in the field? Have a strategic approach to connectivity while designing your project and selecting your components.
I present your 5 tips on how you can minimize connection failures and optimize your AV deployments:
1) Build a design that minimizes the number of connections
Example: instead of using the combination of a matrix switch, a multiviewer and a control system to manage the content of your video walls and auxiliary monitors in a control room, use a video wall controller like PAK, that integrates the compositing, the switching and routing to different surfaces and includes a the control panel designer to create all the control panels you need.
2) Standardize on the type of connection you are using
Avoid connections where you have to crimp on-site for digital video cable links like HDMI, DVI and DP. If you have to use extender devices that will required CATx links between them, make sure you use a proper CATx cable AND connector that meet the signal requirement that can achieve the cable length required. In other words, don't use a CAT5 cable to achieve a 4K/60 signal over 100 meters. This scenario clearly requires a CAT6a or better. Finally, make sure to test all custom cables with a proper CATx cable tester.
3) Use manufacturers recommended connectors or extenders
Not all HDMI cables and connectors are made equal. At VuWall, we thoroughly test a series of cables and extenders to make sure they don't affect the integrity of the signal. By selling VuWall certified cables and extensions, we guarantee the integrity of the signal all the way up to the display.
4) Adapt your connectivity strategy to the environment
Humidity, vibration, point-to-point distance, electromagnetic fields all play a role. These are important factors to consider. For example, make sure to never run your cables alongside electrical wires. If you must cross electrical wires, it is always best to cross them perpendicularly at 90 degrees. Also, make sure that your cables are pulled properly: avoid bending them too much and make sure that they have adequate support along the cable path not to damage them. Don't over-tighten your cables when using ''Standard'' tie-wraps as this may cause internal damage to the conductor insulation and create a variety of other problems.
5) Don't cheap out!
Select locking connectors as much as possible (I know it's hard to avoid HDMI). Expensive connectors do not necessarily mean higher quality, but usually, you get what you paid for. On a $100K project, don't try to save a few bucks on connectors and cables at the risk of having to go back on site for days of troubleshooting to end up replacing a few low-cost cables or connectors. Not only would this reduce your client's confidence, but it will certainly affect the bottom line of the project!
Remember! Your system is only as reliable as its weakest link!

Co-Authored by MARTIN ST-JEAN 

Share post: