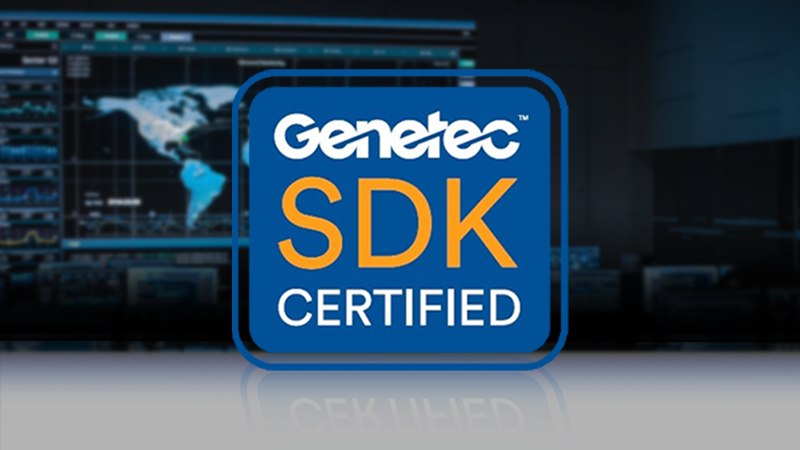 VuWall Video Wall Management Software Is First in Category to Earn Certification for Integration With Genetec Security Center 5.10
Posted on November 16, 2021
Share post:
VuWall's Integrated Genetec Plug-in Allows Security Center Operators to Manage Video Walls Directly from Their Familiar Security Desk Interface
MONTREAL — Nov. 16, 2021 —  VuWall, a technology leader in video wall control systems and unified visualization solutions, today announced that its video wall management software is now officially certified by the Genetec Development Acceleration Program to run with Genetec™ Security Center 5.10. The plug-in continues to ensure VuWall's functionality within the Genetec ecosystem, letting operators control content without the need to switch applications.
Working with the already-familiar Genetec software interface, operators can remotely display and control layouts from any content source on video walls with easy drag-and-drop operation. They have full control over the video feeds on the video wall, whether they need to display live video camera sequences or play back streams from a video server. In addition to IP content, the plug-in can also manage physical sources like control data, HDMI and local applications such as maps and web pages. All this content can be displayed on the video wall to provide a complete, end-to-end networked solution.
"Our long-standing collaboration with Genetec ensures that their customers can expect an easy, seamless and worry-free experience when installing and operating their security systems with VuWall products," said Paul Vander Plaetse, CEO of VuWall. "Genetec is a world leader not only in unified security systems, but also in cloud-based solutions, services and analytics to improve operational intelligence. We're looking forward to continuing to support their efforts in all areas with our own advancements in integrated video wall management software."
Genetec is a global market leader in unified security software headquartered in Montreal, Canada, only 5 kilometers from VuWall headquarters. Genetec Security Center is a unified security platform that connects security systems, sensors and data in a single intuitive interface. Since 2019, VuWall has built a team of Genetec-certified integration specialists to work with Genetec's own teams to deploy systems in Canada, the U.S., the EMEA region and other areas around the globe.
"We hear from our customers that the ease of use, seamless transition and ability to configure and manage their video wall thanks to VuWall's Genetec plug-in has provided considerable value to their operations," said Ilya Naduev, commercial, delivery and program manager, Genetec. "VuWall's ability to adapt quickly to our changing requirements is a key reason that our joint efforts have been so successful as we both continue to add powerful new capabilities that are improving control room operations."
More information on VuWall and its full line of solutions is available at www.vuwall.com.
Discover VuWall solutions on Genetec's Partner Hub
Share post: